Icelandic Horse (Pony) Filly For Sale


Link to this page!
Roka is a beautiful, black Icelandic filly. Her name means a gust of wind (she blew in mid-day instead of waiting to be born in the evening or early morning like expected)! She was born on June 20, 2006. Her sire is Gymir fra Skardi, one of the highest rated stallions in North America. Her dam Lilja from Chapman Crest Acres is beautiful, mellow, and conformationally correct.

Roka is very calm, intelligent, and super friendly. She is being clicker/natural horsemanship trained. She'll follow you around like a dog. She leads well, moves away from light pressure, backs, has been ponied, is good with her feet. She shows nice gaits in the field.

She has been exposed to ATV's; lots of construction equipment-dump trucks, backhoes, cement mixers; llamas; sheep; goats; dogs. She lives with a variety of horses including two Belgians.

She lives on over 50 acres of very hilly terrain in Waynesville, Western North Carolina and gets a lot of exercise! I'm asking $3500. and I'm going to be very picky about her new home.

Contact Cherie vikinghorserider@bellsouth.net

The first picture is Lilja, Roka's dam.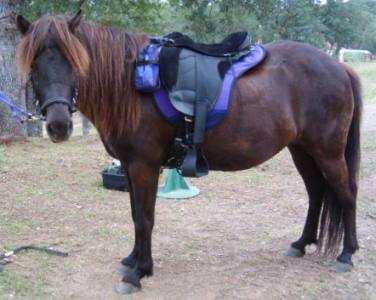 To contact us, please go to the Contact Page.

Home