Patti and Blue, Icelandic Horse


Link to this page!
Patti has several Icelandic horses that she has trained with PNH (Parelli Natural Horsemanship) including some that have been born at her place. These include Icelandic Horses and Friesians.

Blue, one of Patti's favorite Icelandic Ponies, and Patti are now working on Level 3!

Here is a picture of Blue, bowing.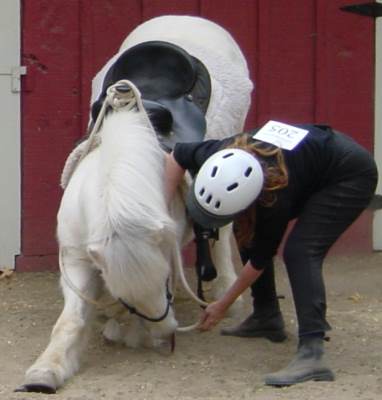 More pictures of Patti and Blue, the Icelandic Pony.

Blue loves to toot his horn!
In fact, we had to hide it when going to work with another horse,
but he found it and started tooting it for his own entertainment!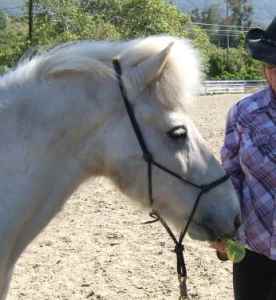 He will lift the foot that's asked for.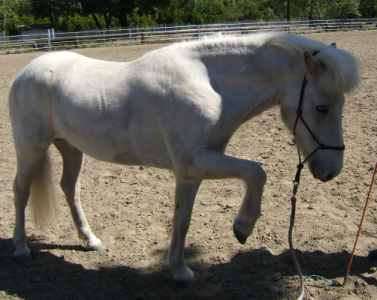 Trot along side.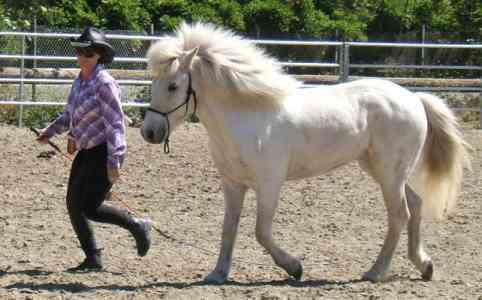 Back up to you.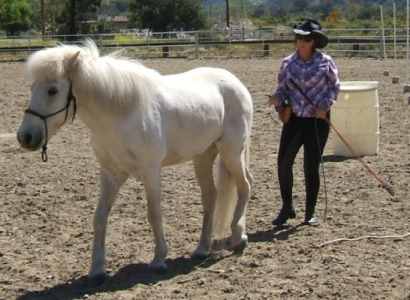 Sidepass to you.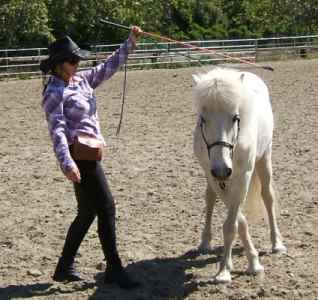 Sidepass over the barrel.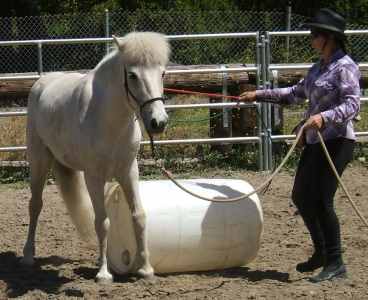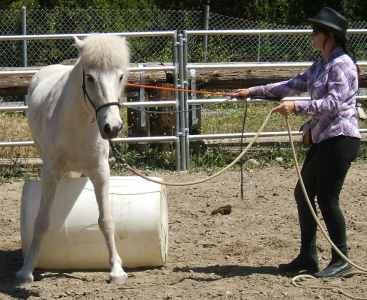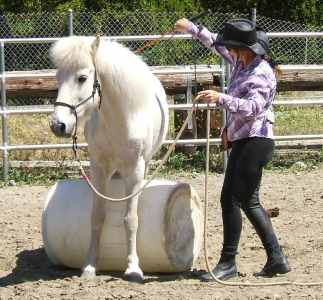 Jump over the barrel.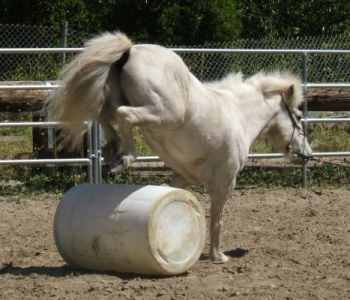 Canter in a small circle.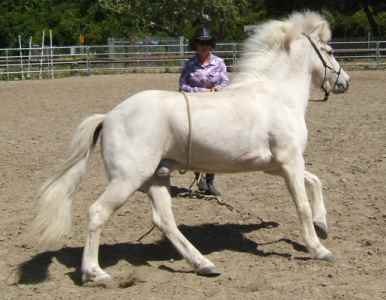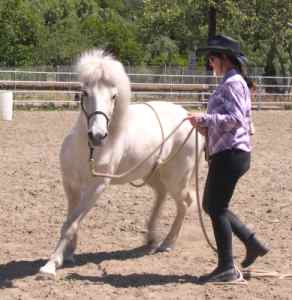 Bow.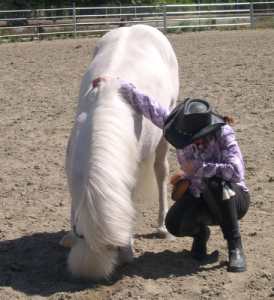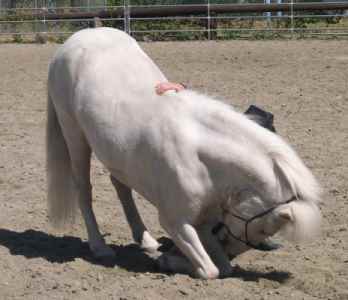 Starting to sit down.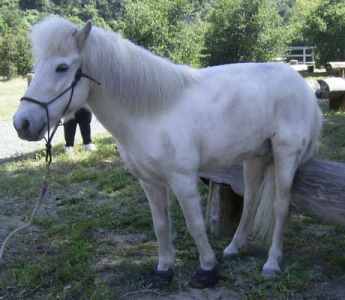 Running walk.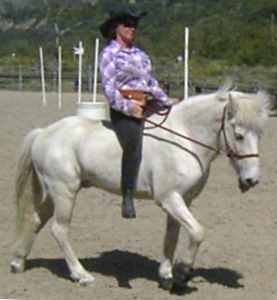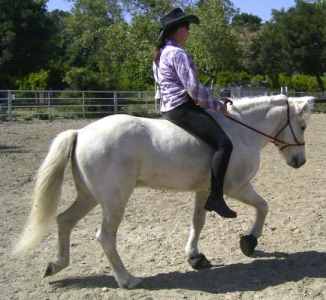 Yippee!! I got a good horse!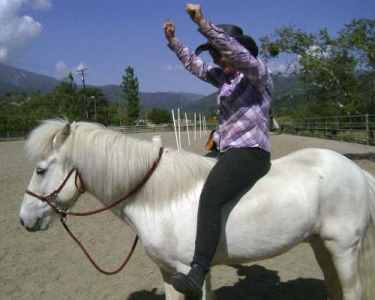 To contact us, please go to the Contact Page.

Home