Icelandic Horse Saddles


Because of the wide range of conformation types within the Icelandic Horse breed, and because of the generally wide, mutton-withered horses, many owners are using treeless saddles.

Over the years, it has been found that "icelandic" saddles generally do not fit Icelandic Horses very well.

They are jokingly referred to as "greyhound saddles" or "D & P (dig and pinch) saddles".

For some reason, the icelandic style saddles tend to be narrow in the pommel / gullet area... too narrow for many Icelandic Horses. This narrow saddle tends to perch on top of the wither area, or to impinge on the shoulder movement.

Some of the saddles also are too long, even some models having extended bars which dig into the horse's loins.

We do not know why or how these long, narrow saddles came into being for Icelandic Horses. We suspect it may be because of a lack of knowledge and education on the part of the owners of horses in Iceland in regard to saddle construction, equine conformation, biomechanics, etc. Or they purposely used them to make the horse ventroflex for the tolt.

It is suggested that you contact a knowledgeable American saddle fitter before buying an icelandic saddle. Despite "certification" or "graduate of Holar", these titles do not qualify or imply any specific knowledge of saddle fitting.

The following pictures show different problem areas. The first two show narrow gullets which pinch the horse.

The picture of the blue dun shows the extended bars that dig into the loins.

The picture of the chestnut horse shows the narrow gullet, and the low seat, putting the rider's weight to the back of the saddle, over the weakest part of the horse's back.

The last picture of the "western Icelandic saddle" shows the narrow gullet. This is so narrow, it is unimaginable that it would fit any Icelandic Horse.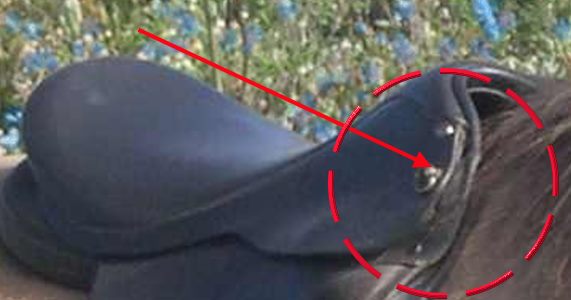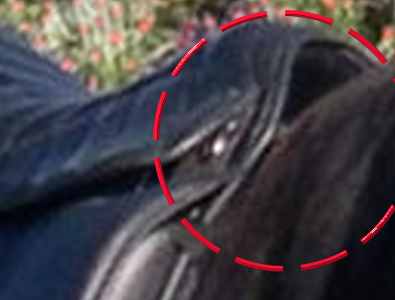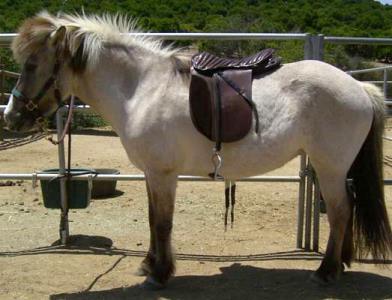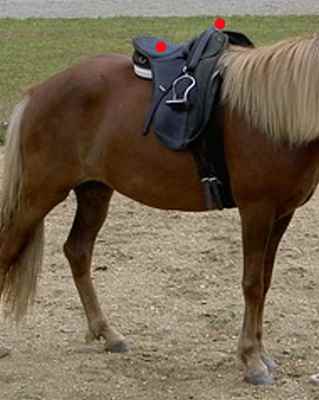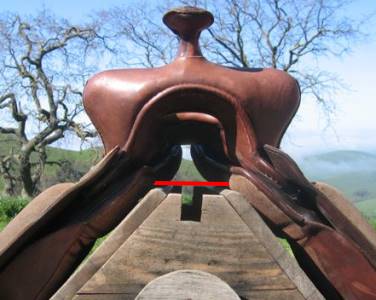 To contact us, please go to the Contact Page.
If you have any pictures to share of your horses,
or just questions, in general, please feel free to email us.

Home