Holar and Certified Trainers


"Those who devote themselves to practice without science are
like sailors who are put to sea without a rudder or compass
and who can never be certain where they are going.
Practice must always be founded on sound theory."
Leonardo da Vinci



Iceland is a small country, with a population of 280,000; the same as Rockford, Illinois! One phone book serves the whole country and all residents are listed by first name.

Holar is an agricultural school, in Iceland, which was founded in 1882. "Hólar is the official center for education and research in horse-breeding and horsemanship."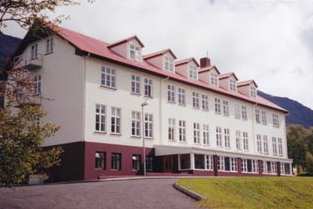 Iceland has been isolated for many years; there was not much exposure to alternative horse breeding, handling, training, riding methods, and not much opportunity to experience other methods until about 30 years ago. At that time, they were influenced by the Germans.

Holar trains and "certifies" students as horse trainers.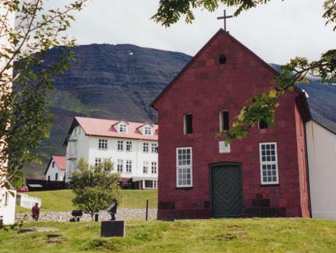 One of the graduates noted the classes in the horse program: "Courses on first Semester are: Feeding and Nutrition, Agriculture I, Anatomy and physiology, Behaviour and starting the young horse, Hoof care and shoeing, Stables, facilities and environment, Computers, Riding I, Riding II, On the second Semester are: Economics, Genetics and breeding of horses, Horse health, Judging horses, Agriculture II, Feeding, nutrition and management, The history of the horse, Riding instruction, On both semesters: Practical assignments in feeding and management."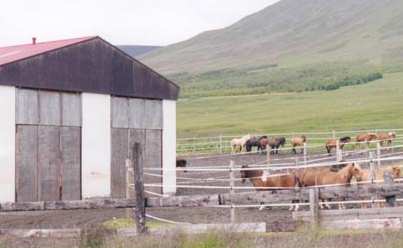 The trainers coming out of Holar have high aspirations to come to North America to train horses.

America has the most equine biomechanics experts, knowledge, and experience world-wide; as well as the best gaited horse experts, trainers, and knowledge world-wide; not to mention the best natural horsemen world-wide.

What does being a certified professional trainer (FT) mean?

Within Iceland, it may mean something, but outside of Iceland, it is not a term that has much value; it does not mean that the person has any more knowledge than a horse owner in the US. Why is this?

Putting things into perspective: it's a small school, in a tiny country, their horse knowledge is behind other countries.

Many horsemen in the US know much more than a certified professional trainer of Iceland.

Iceland doesn't yet show a high level of horsemanship (to me there is an implied meaning of "good" in the term "horsemanship"), or of knowledge of gaits, biomechanics, anatomy, conformation, dressage, saddle fitting, bit mechanics.

To graduate or become certified, has a very limited meaning, in my opinion.

We surely want our children to learn better ways to horsemanship; and best to learn it right the first time!


Home