Teaching The Head-Down Exercise


Link to this page!
Sharon Foley of the clicker training list, said: "Head lowering is, imo, rather like magic dust. One of THE MOST POWERFUL things you can do is teach your horse to lower his nose to the ground. (The other most powerful thing is backing.)"

At a halt, you want the horse's nose actually touching the ground. At walk and trot, a few inches from the ground is sufficient. You will be clicking and treating a lot for this.

Why would you want to do this?

It is similar to John Lyons' calm-down exercise. A horse is calmer with it's head below it's withers. This may be due to the release of endorphins while in this position. Ever notice when a horse is agitated, how it's head goes up as high as he can get it?

Another reason is for the physically therapeutic benefits, such as stretching the topline.

Teaching "head-down" is a process that may take more than a few sessions. As the horse progresses, you can ask for more head down and longer duration.

When you have a good head-down, the next step is to ask for the head-down at the walk In movement, you want the back to swing and be flexible. You'll add impulsion and power to the movement along with encouraging reaching down and forward at the base of the neck.

It may take months to get the "head-down" really good while moving.

Sharon said: "The key benefit of the head lowering exercise is the full topline stretch. In other words, relaxation of the topline. When horses are mentally tense they are physically tense and visa versa. Releasing the topline isn't intended to put him to sleep :-) but rather refresh the brain and help put him into a learning frame of mind."

Students (human or horses) learn best when they are relaxed, so the relaxation is very important to learning.

To put a name to this in a dressage context, it is longitudinal relaxtion!



From the Side, Pressure on the Poll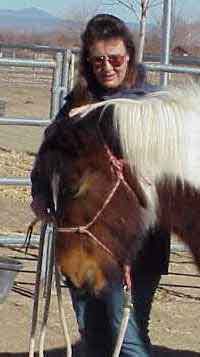 From the Front, with Holly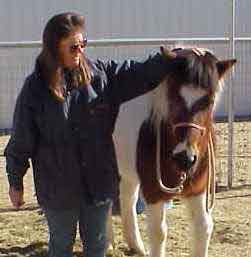 Release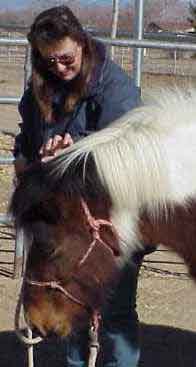 Pressure from Under Halter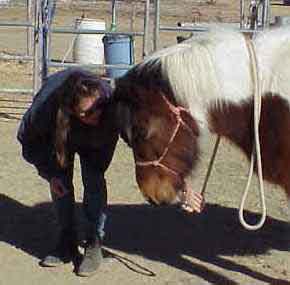 Looking for the Answer
Moving Head Away to the Side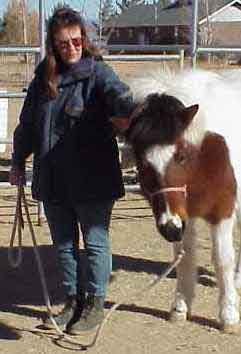 Evasion--Shaking Neck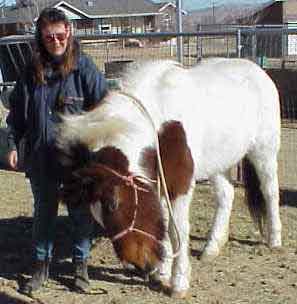 Keeping Head Down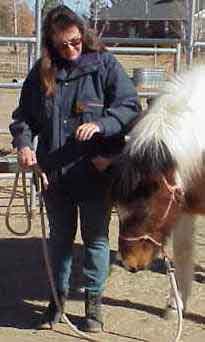 Success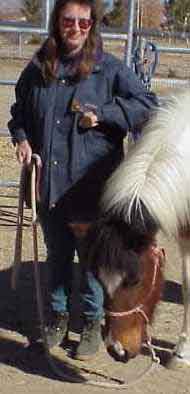 This is a rehab Icelandic Horse gelding who is in re-training due to some prior not-so-good training experiences.

This video shows his first session with clicker training, and we are working on the "head down" exercise.

Criteria is very loose since this is his first time.


More Head Down Videos
To contact us, please go to the Contact Page.

Home