Bitless, Sidepull-Type Halter Bridle


Link to this page!
This is the type of bitless, sidepull-type halter bridle that I use with my Icelandic Horses / Ponies. Available from Connie Ouim, Prescott, AZ.

There are several rings; a couple on the side to attach reins, a couple to use as a bit attachment if you wish, and a ring at the bottom for a lead rope or for reins if you'd like to use it that way.

You can also make your own rope halter with instructions at Tie Your Own Rope Halter.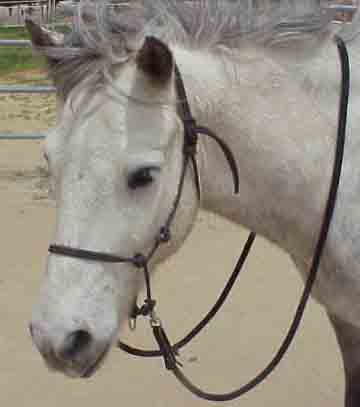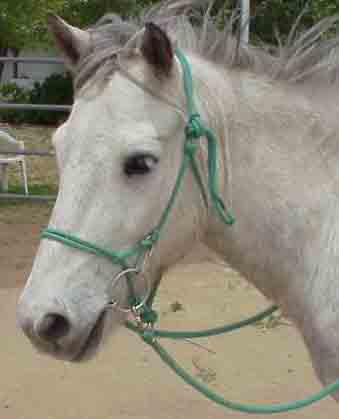 To contact us, please go to the Contact Page.

Home