Removing the Rope Halter from Under the Bridle


Link to this page!
There may be occasions when you need to leave the rope halter on your horse while you bridle him, or need to remove the halter after already bridled.

It's relatively easy to remove the rope halter without taking the bridle off. The following sequence of pictures will show you how to do this.


Here's our good looking demo horse, all ready.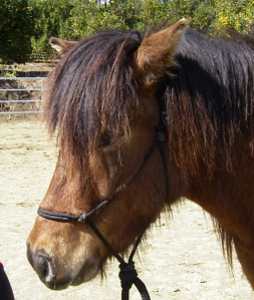 Putting the bridle on (a mullen-mouth egg-butt
which he likes more than a jointed snaffle due to his low palate).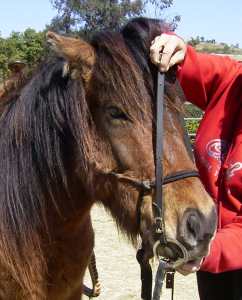 Bridle is on; halter is underneath it.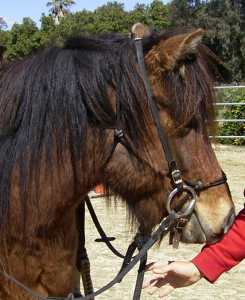 Undo the halter knot.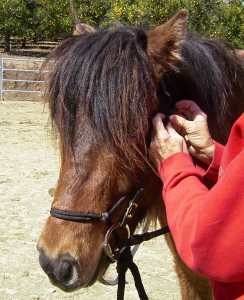 Lower the cheek pieces of the halter,
and let them hang below the horse's jaw.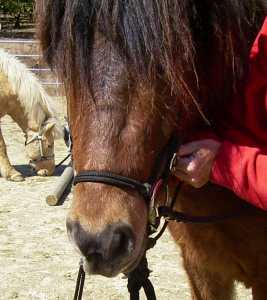 Bring the nose piece down off the nose.



Ask the horse to take the nose piece into his mouth for a second,
and then pull it out from behind and under the bit,
following the tongue to the front of the mouth and out.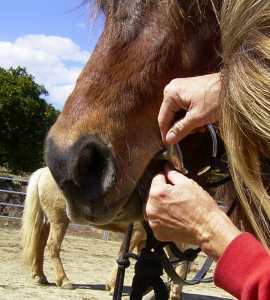 Ready to ride!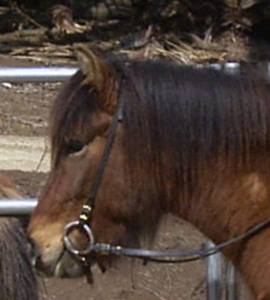 To contact us, please go to the Contact Page.

Home