The Shape of the Back of Icelandic Horses


Link to this page!
Icelandic Horses, as well as any other breed of gaited horse or horse in general, has many different types and shapes of the back. It can be "A" frame, "U" shaped, wide, narrow, short, long, and any combinations thereof!

In fitting saddles, including treeless saddles, it helps to know if the saddle, and your horse, are more suited to "arch" or "apex".

Arch refers to a shape that is more similar to an upside-down "U" (mutton-withered).

Apex refers to a shape that is more similar to an upside-down "V" (higher-withered).

What does the shape of the back tell you, or mean to you?

The length may give you some idea as to whether the horse can carry a lot of weight (longer spans tend to be weaker), whether he may be more inclined to be laterally gaited (more on the pacey side).

The breadth of the loins may tell you if the horse has weight-carrying ability. Wider and shorter loins tend to have more strength than loins that are short (in length) and narrow (in width).

The shape of the barrel can give you an idea of strength in carrying ability, and identifying that shape can give you an idea of what type of saddle may fit.

The withers or lack thereof (mutton-withered) will also play a part in saddle fit.

So, there are several components that make up the shape of the back and many different combination thereof!

Here are three general "shapes" of the back, narrow, medium, and wide, looking at it from the point of the heart girth measurement, just behind the withers. How the back appears will depend on the shape of the top of the ribs, and their "fall off". If the ribs fall off quickly, the back is narrow. If the ribs are well sprung, the back will be wide.

The Shape of the Horse's Back, Page 2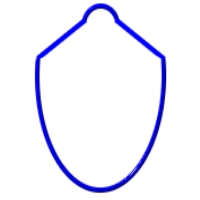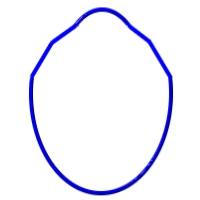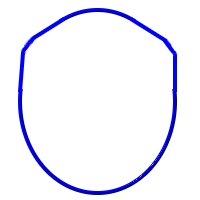 In the following pictures, the first two are of narrow backs, notice the quick fall off of the ribs. The following three pictures are of medium backs; and the last three pictures are of wide backs. Whether the horse is fat or thin doesn't change the boney conformation.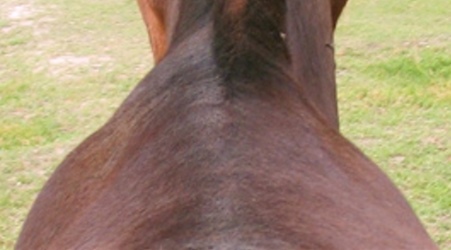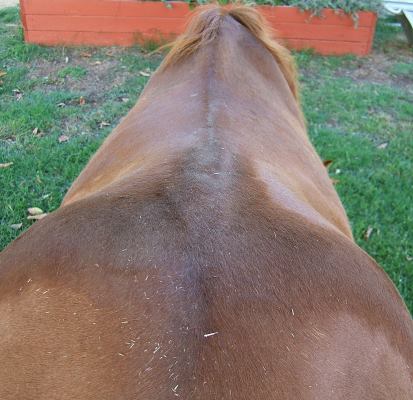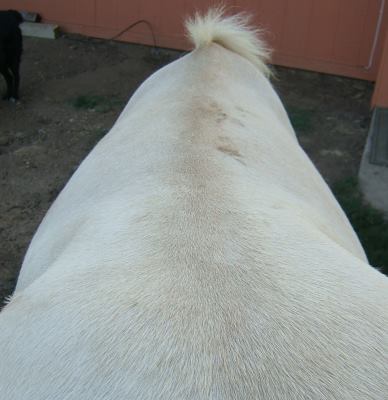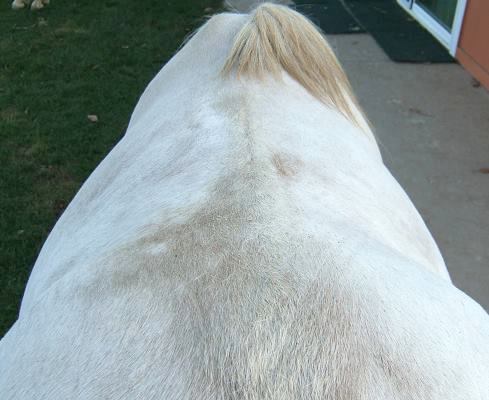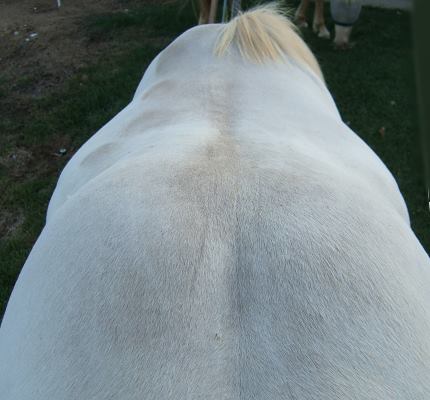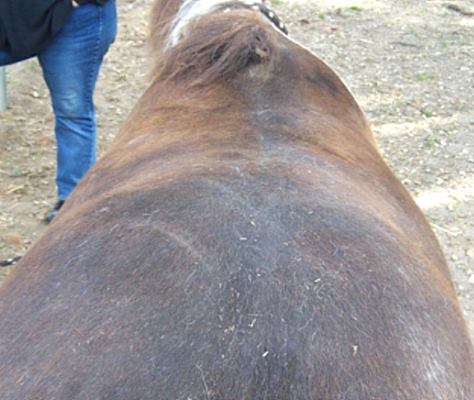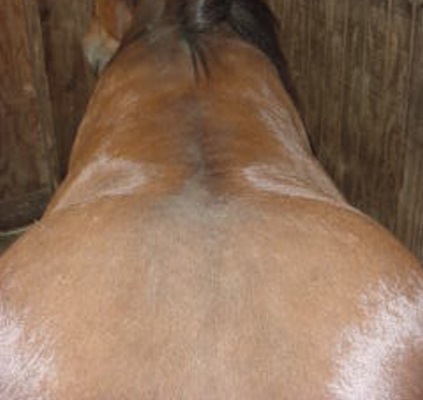 ________________________________
Here are some additional pictures, different shapes of backs; each picture is of a different horse. The back of the first horse is swayed. Pictures have been taken from the tail end of the horse, looking towards the withers. Several of the horses have their heads lowered or on the ground.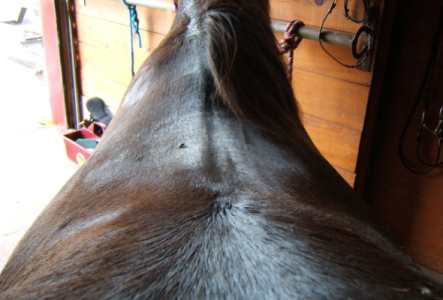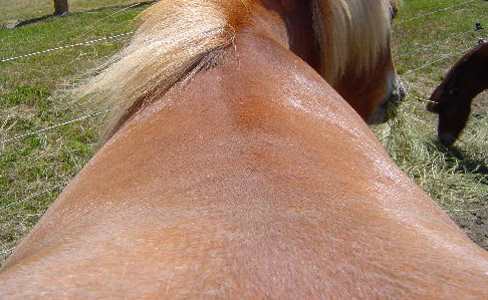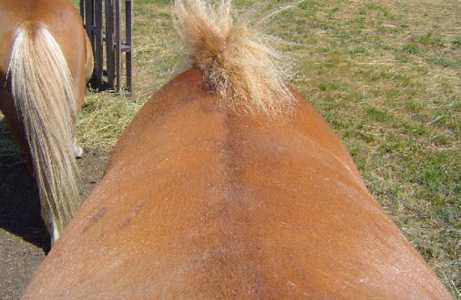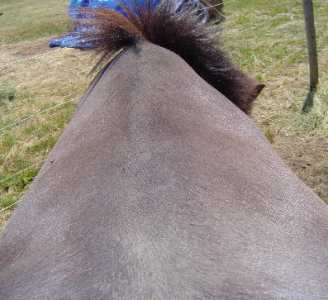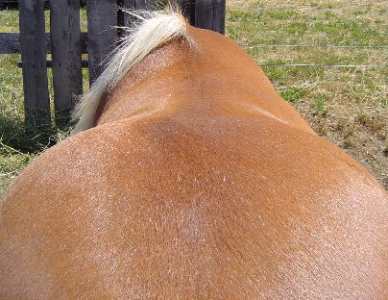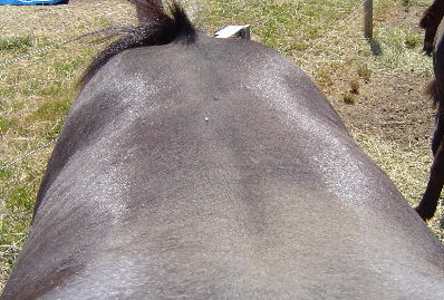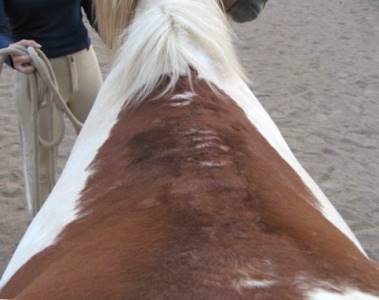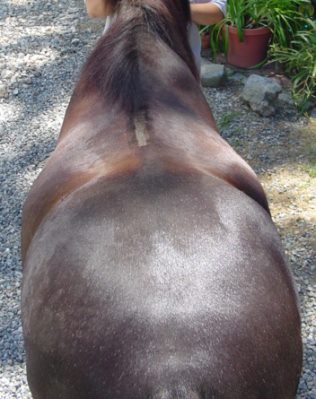 The Shape of the Horse's Back, Page 2

Saddle Fit Templates (Shape of the Barrel, Apex or Arch)

Apex or Arch

Saddle Fitting Guides

Considerations for the Heavier Rider

Weight-Carrying Ability

Saddle Fitting

Saddle Slippage

Gullet Widths of Saddles

Icelandic Saddle Fit


To contact us, please go to the Contact Page.

Home