The A-Frame Back of the Icelandic Horse


Link to this page!

Use Google Bookmarks to Bookmark This Page
The backs of Icelandic Horses range the full spectrum from A-frame to wide, round barrel.

It's not as easy to see the 3D shape of the back in pictures, but here are some images of an Icelandic Horse who has a back that is more on the A-frame side.


Looks like a normal back from this angle.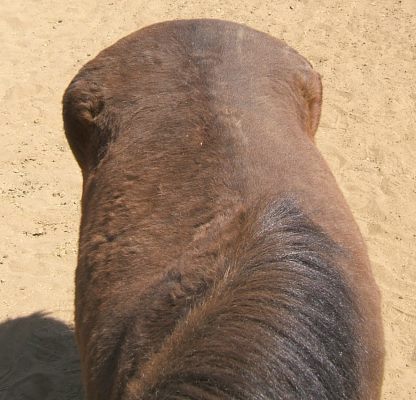 This spine on this horse is an "outie" (versus the spines that are "innies")
as it is raised above the barrel. Since the "outies" stick out, they need to be
protected from saddle irritation more than "innies" which sit below the back muscles.



The "fall off" of the ribs is very quick,
and makes the back look like an A-frame.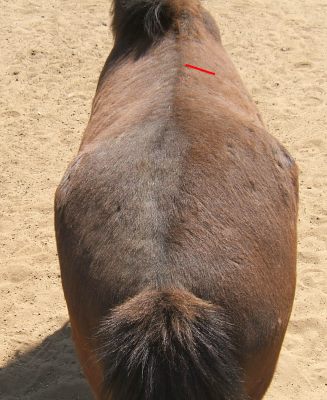 More Information and Pictures of the Shapes of the Back
To contact us, please go to the Contact Page.

Home