Looking for an Apple Bit


Link to this page!
We are looking for a couple of Apple Mouth Bits. They are described on the packaging as: Apple Mouth Bit, Apple Flavored Polyurethane Mouthpiece, Stainless Steel Cheeks, Best Bit for Horses, Worldwide Saddlery Distributors Product.

It is somewhat similar to the Happy Mouth bits, but not the same. This bit has a mouthpiece that is a 2 piece slightly flexible rubber / plastic with an orange center barrel roller & main mouthpiece is an off white / very pale yellow that measures 4 3/4" between the cheeks, which are 6 1/4" tall. Mouthpiece looks to be approx 3/4" in diameter at the widest points, tapering inward.

Please contact us if you have one for sale. Thanks!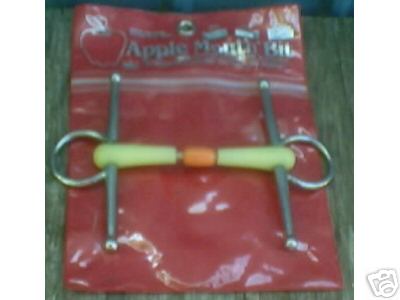 To contact us, please go to the Contact Page.

Home